If you like what I write please follow me on Facebook and check out my affiliates —–>
---
I have kept a blog on and off since 2006 and I have come to the conclusion that blogging just isn't for me.
When I started writing in Japan during my early 20s I was writing very much for an audience made up of friends and family back home in Australia. I was quite candid about my experiences, but also I had no idea about cultural lens so I am glad this blog is buried. Except for those printouts from my mum where she lovingly went through and blacked out all the cuss words I had thrown in there in my stream of consciousness.
I am faced this week with a pretty trialling situation but feel that I cannot write about it. It seems that unlike spoken words, written words carry more weight and can hurt people more. Maybe because when you have an audience of over 1 500 the likelihood increases substantially of your blogs come back to bite you or a relative or friend in the arse. I guess that is where we find out what is okay to say on a blog, and what is best left festering inside you, or in a journal (if you could be bothered). I have the view since starting to blog again that if it ain't getting published then it isn't worth writing.
So here are my cardinal rules for blogging, that I break, and that bite me on the arse and I really should stop doing.
---
Writing about work
This first one is a doozy. It is difficult to blog about my mental illness without in some way, talking about work. I know there are colleagues who read one or all of my blogs and yet for some stupid reason I decide to still mention work on occasion. It is difficult to extrapolate such a huge part of my life from another huge part of life aka work where I physically spend 8 hours a day, and mental illness where I spend 24 hours a day. I spend more time awake and in work-related business on my work days, then I do in my recreation time. Think about it:
7am – wake up to go to work
8am – leave for work
9am – start work
12pm – Recreation time/break time
12.30pm – back to work
5pm – finish work
6pm – get home from work
9.30pm – bed
So by my rough calculations…. 11 hours in work related activities versus 4 hours of pure recreation time kind of makes it difficult to squeeze all my content from that 1/6th of time.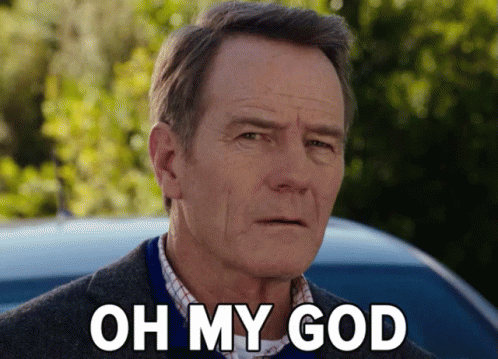 ---
Writing about family and friends
My postnatal psychosis came to a head around a relatively minor family event on its own, but when piled with the hallucinations and paranoia it really kicked me over the edge. I get Mr A to read all my posts about family to make sure they are fair and not over the top in detail to shame them should they know it was they that I was writing about. Also I figure it is a sign of respect if the blog is about his family. Again, this is something I fail miserably at and it bites me on the arse. Even though I try to always check, there are instances when these posts fall through the cracks of editing like the recent publication, Dealing with negative comments during pregnancy.
When it comes to blogging about family and friends The Daily Post reminds writers that there is no realm of privacy once the written word is published, making it distinct and definitely more harmful than the spoken conversation. Now I find that blogging is better therapy then my counsellor (which I don't have at the moment so there's no way that could offend someone, right) so find it really REALLY difficult to keep friends and family out of the words I write. And it pains me to be wanting to write about this most recent conflict (well there are two of them), but I figure my mind isn't running with their thoughts so there is no imminent need. I can handle this internally… for now.
Problem solving
For me family and friends and work are all very much a part of my pathway to wellness and so to not write about them would mean no blog. I try to keep much of what I write to the theme of self-reflection rather than critiquing others or how they responded. This, I think, keeps me safe most of the time and it also lends to my overall aim of a journalling approach to blogging. When writing about these topics I think:
What if someone wrote this about me?
Will someone be hurt if they read this?
Can the information be used in a negative way now, or in the future?
Can I write about it another way – maybe as a pseudo fiction?
Should You Let the Cats Out of the Bag? Blogging About Family and Friends has a range of extra ideas for keeping you and your loved ones safe while blogging. Not that I think I am particularly good at this aspect. I mean, I did just hear of a family member being pissed about something I have written. But I guess some mistakes are to be had in the learning process and that is what bloggers sign up for in this search for self-discovery and in my case, ongoing healing and learning to live with mental illness.
So blogging is not for me, but rather a constant negotiation of the spaces between these competing aspects and my needs as a writer. I can't blog only thinking about my needs but rather need to consider the impact of my written words on others. I admit that sometimes I miss the mark and it bites my on the arse but that is part of being a conscious blogger.
🙂 🙂

Regi