In 2006 I started my first blog. It was about my life in Japan, the culture, surviving as one of only 3 white people living in my village, and the many friendships, relationships and self-discoveries I had. The blogging platform I used back then was the popular ?????? however a couple of years after my blogging drifted away from its scheduled daily, biweekly, weekly and then finally monthly editions, the platform went into a more commercial market and it was lost to me.
I kept journals in the interim that documented my travels through the Pacific and out to the Wester Desert in Australia. These were an attempt at reflection, but I found them limiting and I would often hide the truth for fear that someone would stumble across the ink-laden scribblings and question my intentions. Why do you want to teach in remote, third and fourth world conditions? Why are you having all these mixed emotions about your friends?
Finally in 2011 I started my first WordPress blog entitled 'Two Hand Strong' where I attempted professional writing for the first time. I did get some good engagement and traction in the community but it was hard work. Trying to think of things that I could write that would invite people to think, without divulging too much about my sensitive work. Much like my personal blog, the writing for this blog dwindled to monthly and then finally to nothing. I renamed it 'RepositionEDucation' to reflect its focus on reflecting white privilege in the classroom but it did not help. I eventually abandoned this project when I became pregnant with Master X and despite being coaxed to start a parenting blog during my first pregnancy, I rebelled choosing instead to lose myself in knitting and sewing in preparation for the little man's entrance.
There are a few steps involved in getting into blogging for a purpose and then knowing if it is the right time for you to slowly withdraw your presence. I am coming across loads of blogs that were actively strong but decided to slowly withdraw and then die as part of the extensive indices on Australian Education Blogs. It seems that all these blogs were focused on a particular purpose and then once fulfilled they withdraw. There is nothing wrong with this approach, however as a returned blogger I feel that this approach disrespects those people who did vest interest in the blog and its writer. They might have done this by commenting or sharing your posts, be available for direct or indirect advice on the content and also on your journey as a writer. So how do you get yourself into blogging, identify the right time to withdraw and enact the act of stopping writing your blog.
Get into your blog
Search on your platform, Google or other blogs for writers like yours. Comment on their introductions post to say who you are and what you write about. Comment on at least one of their recent and one of their older blog posts.
Plan how often you are going to blog and what you are going to write about. This may change over time and it is good to reflect on where you are going in the blog to see if it is still relevant to your readers and /or you. My new schedule is:

Sunday – mental health reflection
Tuesday – blogging ideas
Thursday – review/giveaway/affiliated post
Saturday – response to another blogger

Withdrawing and Stopping
Notice when your interest is starting to wane. Some signs include: not reading or engaging with other people's blogs; not responding to comments on your blog and/or social media platforms; delaying your posts due to writer's block or lack of interest.
Write a blog post about your interest waning and link in your top engagers. This is the start of a heads up, help me out or I'm sorry but I'm on the way out forever/a little while. Make it clear how you are feeling at the moment and if you think you'll be returning at any time. It took me three tries before reentering the blogosphere on this blog – people get it so don't be scared if you write multiple 'I'm back' posts before you are actually back and regularly writing again.
Decide on a plan for your blog. Will you stop altogether and delete the blog? You might want the download (or pint out as my mum did) your top posts. IF you are concerned about privacy in the future then you will need to consider what will happen to your account.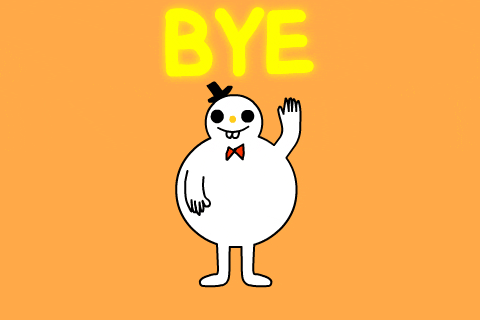 Being a part of the blogging community helps keep me grounded. I treat it like the best friends that I don't have, and I can unload stuff that I think would freak our Mr A (although he does venture on here sometimes, undercover). I also know that for me, writing is the most truthful way of communicating. People ask me how I am and I say 'I wrote about this in my blog'. I write openly so that I don't have to rehash my experience multiple times. Anyone who has had a mental illness would know how exhausting it is to be expected to retell your story to services multiple times and that my the time your friends and family get a turn you are all out of steam.
I don't know when I will stop using this blog because I will always be in this state of becoming a mum with bipolar I disorder. I do know that having ended blogs in the past that they can always be found again, even if only in the relics of other's writing.
🙂 🙂

Regi